i aim to please
:dance: Obviously given the economy none of you are going to actually buy me anything but I figured I'd share my amazon wish list with you anyway. If you have one I'd love to add it to my account, which I believe you can do.
:whosnext: I've got a stack of postcards that I'm going to send to someone, it might as well be you. Email me your address and we'll make it official.
:dance: I have to give accidental beauty a plug, if you are interested in a really nice gift that is unique you can check out my photography store at Imagekind, you can also buy pictures here as well. If there are any photos you are interested in that is not listed on these sites, please let me know by email. I've also been working on some accidental beauty products through zazzle and I'm really excited about the Ireland calendar.
🙁 I don't know why I'm admitting this but I actually cried when I heard the Chanukah song on the radio the other day, the one by Adam Sandler. I think it's the little Jewish girl in me.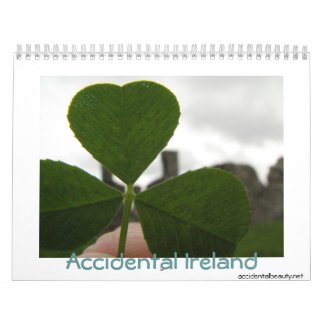 Accidental Ireland 2009
by
hismuse
Buy a
2009 Calendar
at
zazzle