You Can Always Get It Right Next Time
Hey everyone, Amanda here. I thought maybe I'd share with you, and with Robin, my tips for an unforgettable wedding. I know I'm a little too late with these suggestions, seeing as how the wedding already happened. But who knows? They've already gotten married twice now, a third time may be in the cards. It doesn't hurt to be prepared.
1. First, and most importantly, pick a theme.
There are all sorts of great themes you can choose from. Like science fiction? Star Wars and Star Trek make for particularly lovely wedding themes.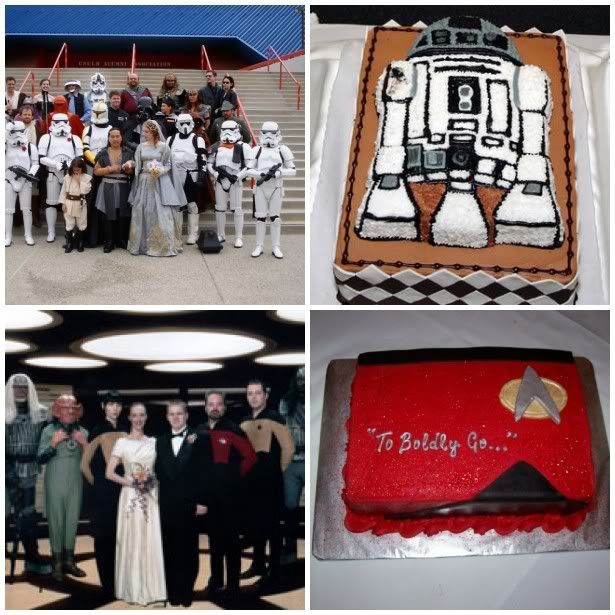 Into bowling? Robots? There's a theme to fit your unique specifications.
2. Now that you have a themed picked out, it's time to think of your attire.
The perfect dress is important. But who wants to look like everyone else? I say be unique. And don't forget the perfect accessories! Carrie has it right. Who doesn't want a bird on their head? Plus, I saw these shoes and thought of you, Robin. You're welcome.
3. Now for everyone's favorite part of the reception, the cake.
If for some crazy reason, you don't want a themed wedding, it's important to pick out a distinctive cake. Anyone can have a boring white floral cake. You need to give them something to remember.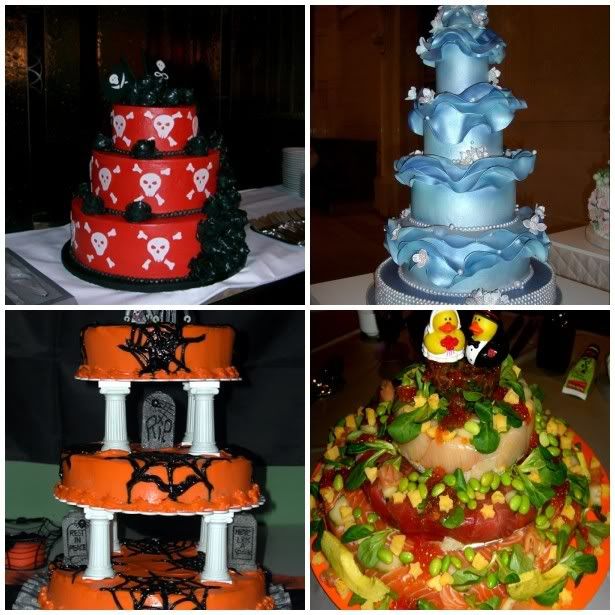 Obviously, there are other, more trivial details that go into planning a wedding. Guest list, bridal party, locations, yada yada yada. Clearly these are not as important as the tips above. So follow my suggestions, and you're guaranteed to have an awesome, unforgettable wedding.