I Can't Believe She Left Us In Charge
Hi all, Gwenhwyfar here. Robin is off this week, getting married or something. Oh and that's not the really silly part either. She's getting married in Massachusetts (I could be wrong though, the dictionary says that MA also stands for Military Academy, Mental Age, Master of Arts, one's mother and Yo-Yo Ma), so my plans to crash her wedding were completely shot to hell. 
I begged and I pleaded with her to come to Canada to get married but she wouldn't budge. So I figured that if I couldn't go to the wedding, I could at very least do all the fun shit I would have done if I had gotten to go. One bag of rice, two hours, one over-priced, weirdo wedding DJ, five Martinis and three bottles of wine later I think I got the entire wedding experience. 
Now all Robin has to do is to stick the pictures in with the rest of the wedding stuff and no one will ever know that I couldn't actually be there.
It's early and I'm still smiling nice for the camera. Or is that plotting? I always get those two confused.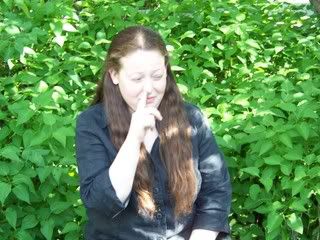 Good, no one's looking. That right, everybody stare at Robin.
zzzzzzzzzzzzzzzzz…..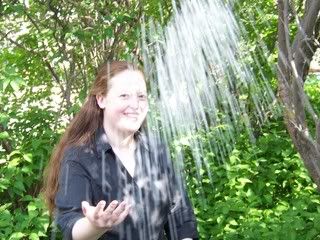 Throwing rice at the happy couple.
"The Bride Cuts The Cake"? Good grief. Thank God for my two favourite words, "Free booze".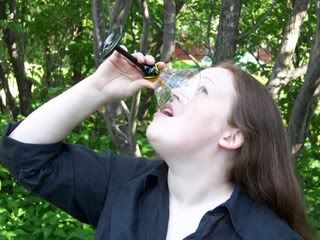 Damn these small glasses!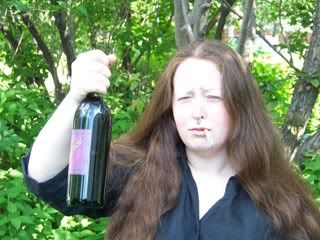 Man, I love you guys. Really, you're like… my best friends. This wine is awesome!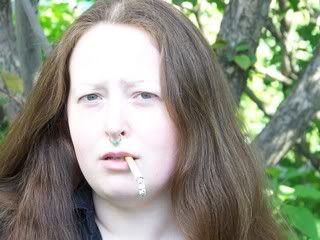 Catch the bouquet? You've got to be shitting me.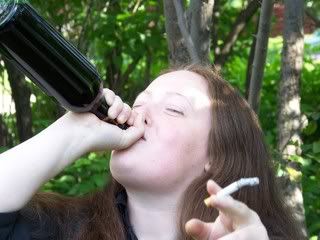 No, you're the best.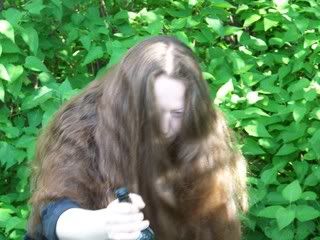 I'll tell you when I've had enough! 
Hahahaha… marflinfna adkinnfsda pfffffft hahahahahaha
mrrffm bfflmmrr mffffff…. zzzzzzzzzzzzzzzzz….
 
Man, I had an awesome time at your wedding. You looked beautiful, by the way. And what a great party.
Congrats guys!
:gwen: