The Saturday Housewife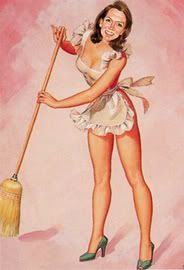 I realized I've become a Saturday housewife and I actually enjoy it. Saturdays I try to get done a lot of the errands I can get done for our family. I do a little grocery shopping, go to the laundramat (vastly different than just doing laundry), clean the house and even try to make dinner. It feels good and I'm not ashamed to admit it.
Now I'm off to cook my man dinner.
Make sure to visit my new Renter over on the left column.